I thought I had gramma pumpkins but realised once they grew they're nothing like a gramma, so this morning I noticed something had had a chew on this big one so I picked it.
I really have no idea what it is does anyone?
The leaves are big and like a normal curabit, and the flower was 'normal'...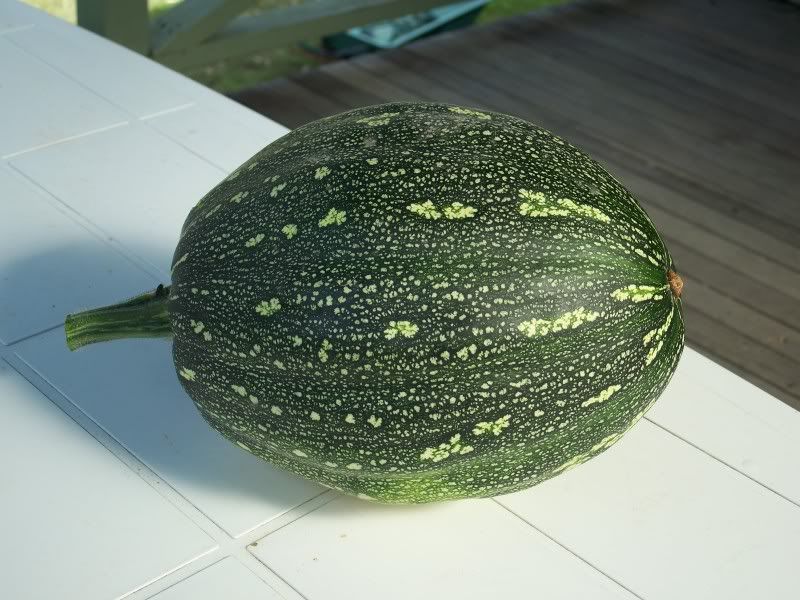 Here's where someone had a chew
The size compared to a CD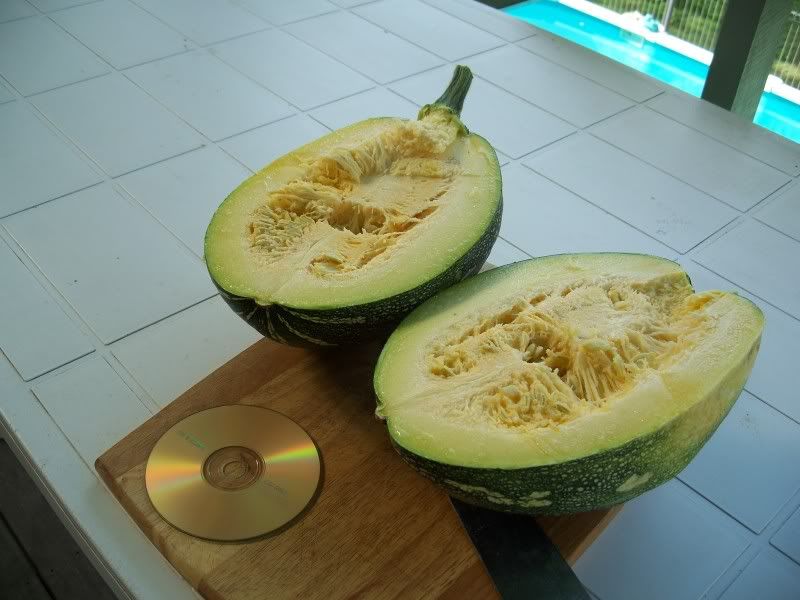 A couple of closeups - the inside isn't hard like a pumpkin and it seems more like a melon.