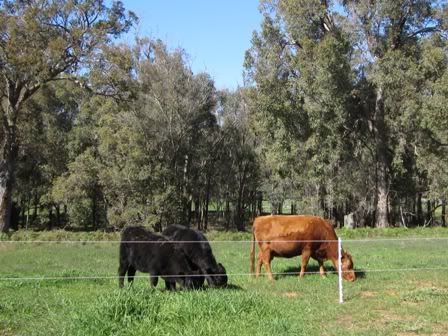 We finally have cows! Butterfly (the red) and her steer calf Fizz, and Fig the heifer.
Just wanted to share, aren't they gorgeous
I'm sure I'll be back with questions sometime soon!
They've been raise by some one who is into all the homeopathics for cattle, and they've been on the Pat Coleby mineral lick and on Cider vinegar, Garlic, and carrots for worming. They LOVE their carrots.